West Wind Productions - Berlin or Bust
West Wind is producing a whole range of WW2 28 mm Miniature Figures. Their 1st range of figures started in Feb. 2000 and has now grown steadily to over 90 packs and over 20 Vehicles.

A good example of their range is the PzKpfw IV H with Side Plates (Schürzen) below. The Infantryman is from Artizan just to prove that the ranges work well together.

Their newest range is the Pulp style alternate history "Secrets of the 3rd Reich" line. The September 2006 release consists of 2 British vehicles, the Battlemaster APC and Recon; 1 American M203 walker and 1 German Panzer Mecha walker. I liked the line right from the start and immediately painted the APC and Recon vehicles.

West Wind was kind enough to provide me some preview samples of the upcoming infantry ranges. First painted are the German Troopers above.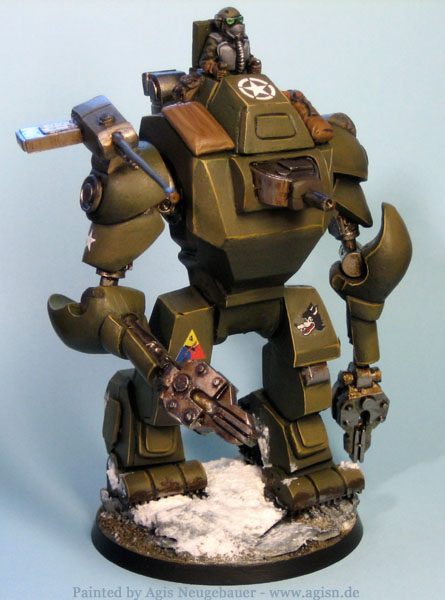 The M203 "Sarge" Mecha to the right is also a fantastic kit. You get a huge piece of resin and a real lot of metal parts create this beast.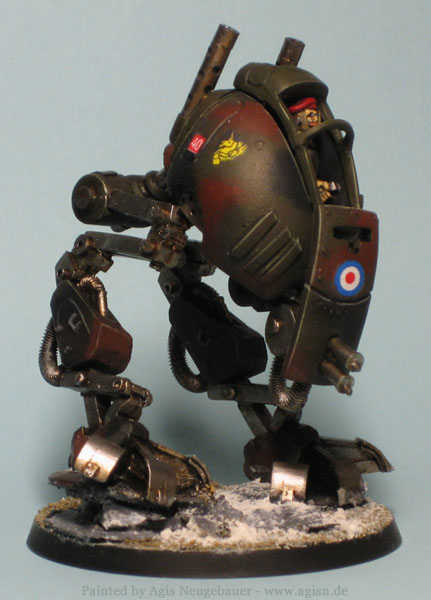 R.A.T. RECON, AIRBORNE TRANSPORT
After the failure of Montgomerys Operation Kallisto, the RAF felt there was a need for a light mecha to support air dropped forces. Designed with a light weight airframe concept, the RAT could be brought in by glider.
The RAT was developed using technology from captured German PanzerMecha. It was built by the de Havilland Aircraft Company and entered service in late 1944. although only lightly armoured the RAT was a tough little beast easily serviced in the field. Conceived to be flexible and capable of many tasks the RAT family of Mecha grew to include many variants.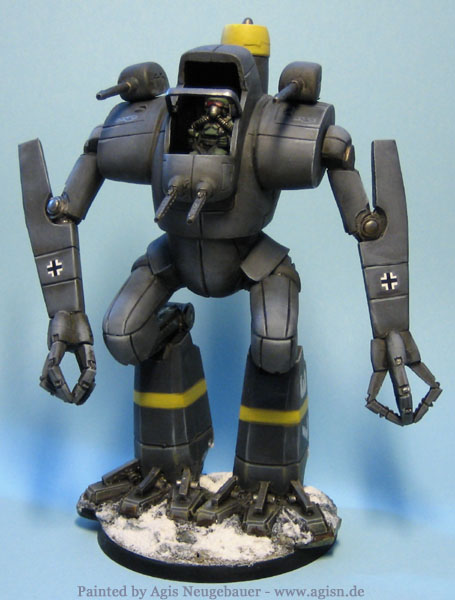 The Me 323 Jet Mecha is soon to be released by West Wind. Another fantastic design that fused WW2 designs (here the He 162 Volksjaeger backpack Jet engine) with a "What If" mecha design. I just love these kits. The Infantry minis are Artizan 28 mm late War Germans.

Above - Battle Master Recon; below Battle Master APC.

Minis are late war Artizan Americans for scale purpose.