1:72 (or 20mm) Soviets
Some opponents for the 20mm Germans...

A Plasticsoldier Company 1:72 ZIS 5 truck, and some 20mm THQ Casting and Italeri 1:72 Russian Infantry.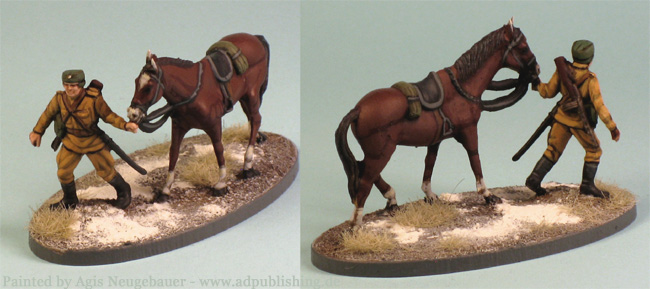 1:72 Esci Soviet Cavalryman

A Plasticsoldier Company 1:72 ZIS 5 truck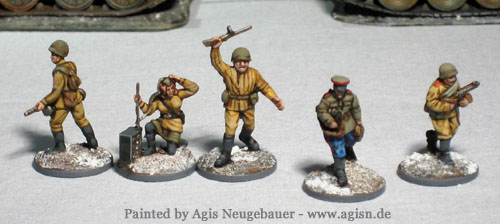 Command squad

Tank Desant squad - only THQ models - highly recommended BTW!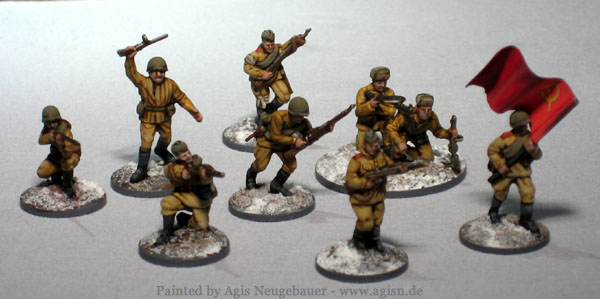 Rifle squad
Iosef Stalin 2 heavy tank - the model is a Italieri 1/72 easy kit. Very simple and fast to assemble but well enough detailed. Only the tracks are VERY undetailed, therefore some heavy snow coverage was needed! The Tank commanders and Desants are all from AB Minis.

CP infantry support the mighty tank - onward to Berlin comrade!

Italieri ISU-122s and Pegasus SU 152 kits. Very easy to assemble and reasonable good detailed. They really come alive with the AB crew miniatures!
Roden 1/72 Iosef Stalin 3 tank kit. A very detailed kit (actually too detailed for me, the turret "grips" were to fiddly for my skills!). As usual an AB Commander mini was added.

The infantry is from Italieri (left two) and the cameraman is another excellent THQ mini!

A Hasegawa M3 with an AB crew.

The Driver was an American one and received a head swap. An Italieri Infantryman's head was used.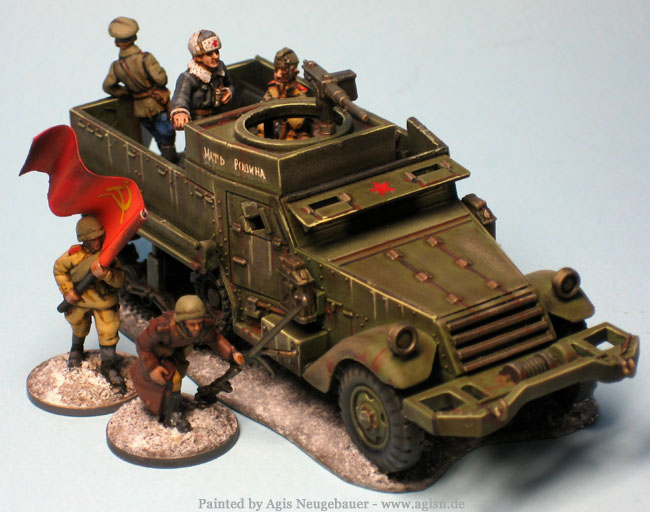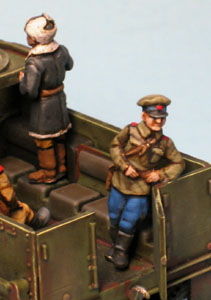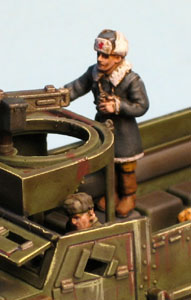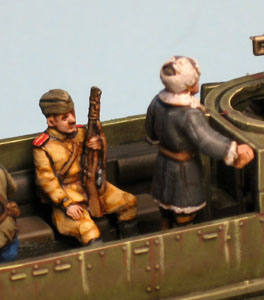 BA-6 by SHQ minis.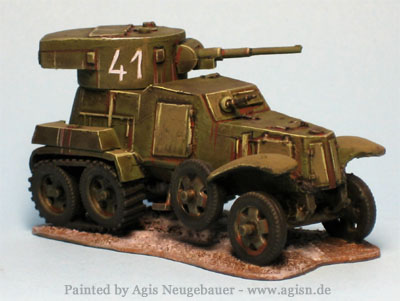 BA-10 by SHQ minis.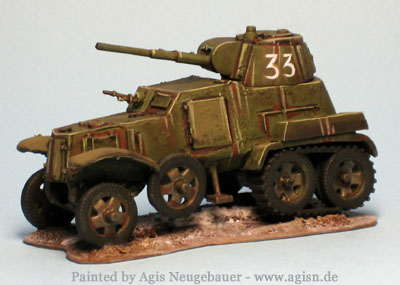 T-28 by SHQ minis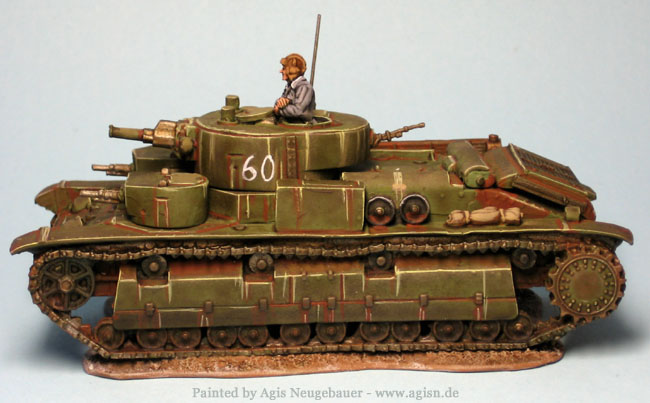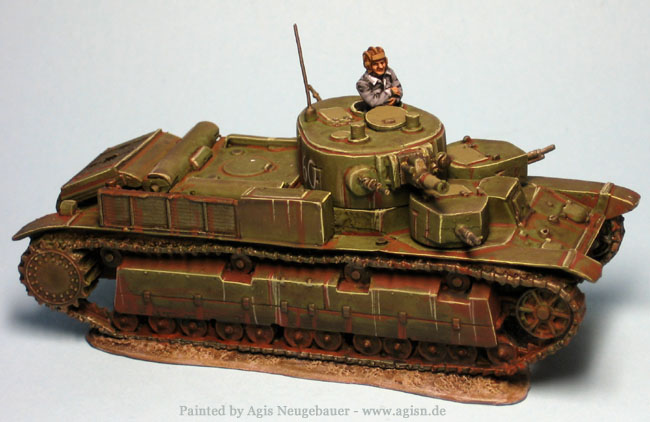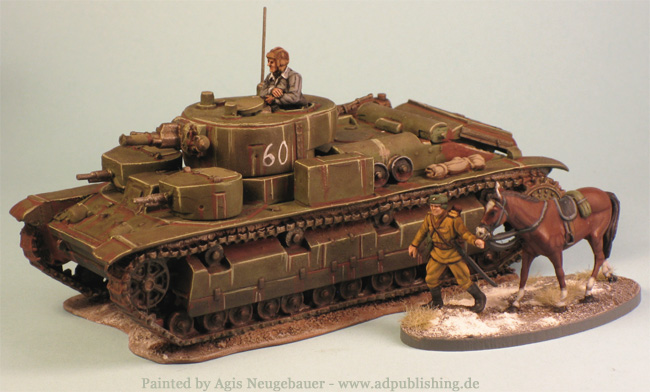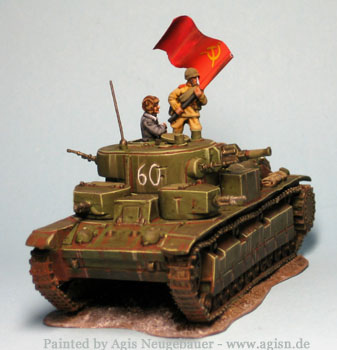 Armourfast Su-85 with Italieri infantry figure and AB crewman.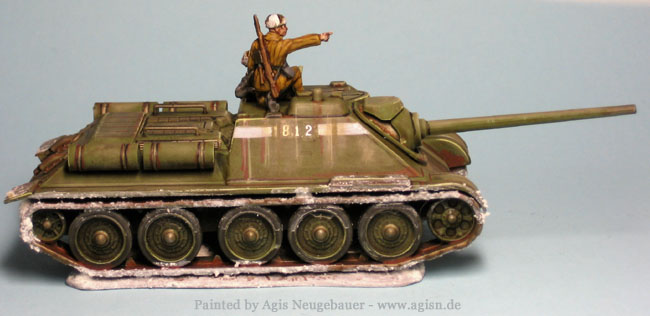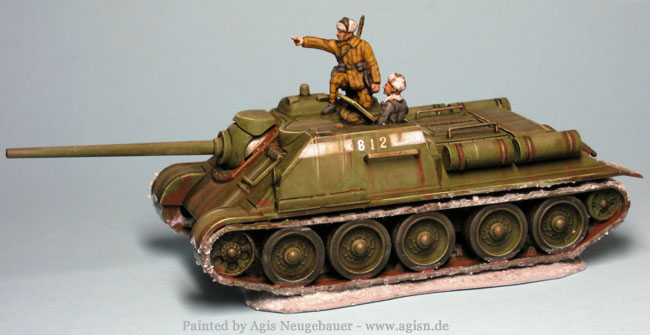 Trumpeter T34 repaints (crewman by AB)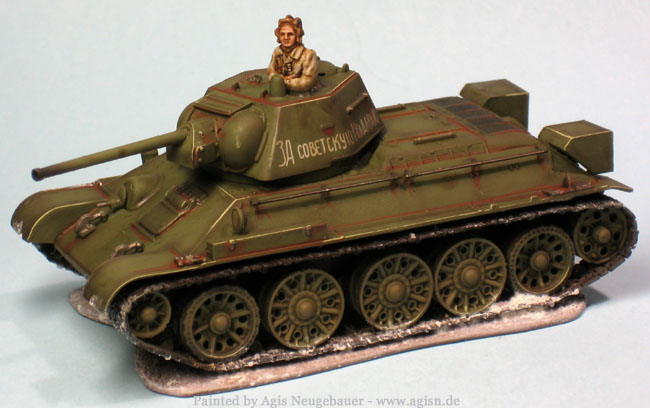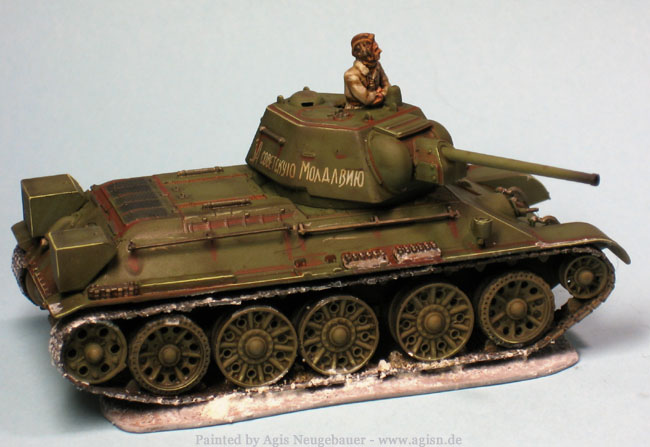 KV-2 (Trumpeter repaint) with AB crewman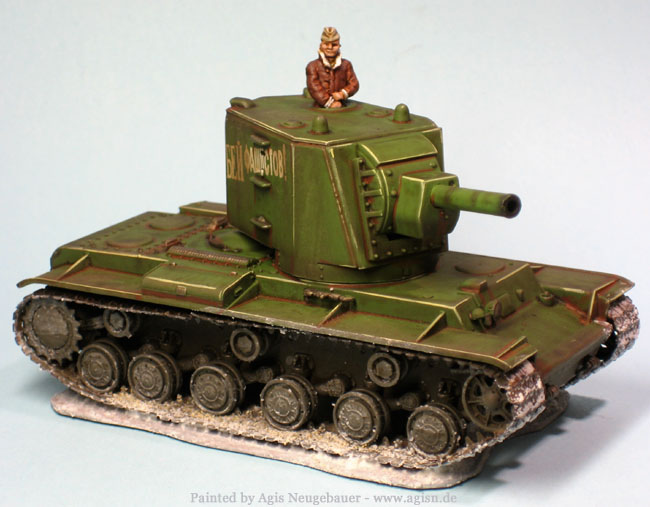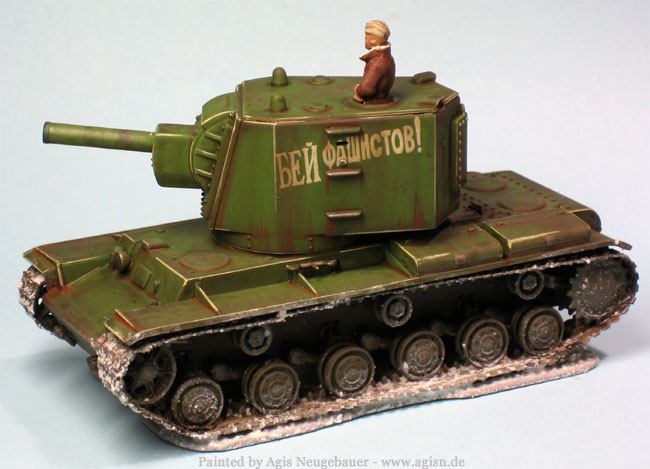 The 20mm Infantry is also very fitting to AT-43 repainted Walkers.