1:72 (or 20mm) Germans
PzKpfw E-100 - Superheavy Anti Aircraft Tank - Another "nice" What If vehicle...
The need for specialised self-propelled anti-aircraft guns, capable of keeping up with the armoured divisions, was even in 1946 urgent for the German Armed Forces, the German Air Force was slowly gaining the upper hand against enemy fighter bombers, but was still far from dominating the skies. Cromwell E-100 Dual Flak with additional AB crewmen.
The E-100 superheavy AA tank featured 2 dual mounted 8.8cm FlaK Heavy AA/AT guns. The guns could be fired together or one after the other to increase the rate of fire of these already fearsome guns.


A World at Arms 1:72 E-15 with additional AB crewmen.
Note: There are no plans known for the E-15. I included this vehicle based on the fantastic World at Arms model shown. It would be a shame to have such a 1/72 scale beauty and no rules to play with!
The E-15 was a further development of the E-10. The maintenance of the hydraulic suspension system was causing permanent trouble on the battlefield. The unique feature was in a way countering the overall design goals of the E Series – standardisation, maximum interchangebility of parts and ease of maintenance and service. Its overall performance simply did not justify the parts and time needed to maintain the system. Therefore the E-15 did not feature hydraulic suspension.
At the same time the need for a bigger gun became also more and more evident. Especially on the Eastern Front the IS-III was causing a lot of trouble for E-10s. It was decided that the 8.8cm L56 anti-tank gun was to be fitted into the E-10 hull. To accomplish this the hull has to be slightly increased in height, width and length. A superstructure and a modified commander's cupola was added.
In addition the front and side armour was also improved. This resulted in higher field survivability but also in a reduced top speed.
The weight increased to 20 tonnes, the E-15 designation was kept anyway to avoid any confusion with the E-25 tanks.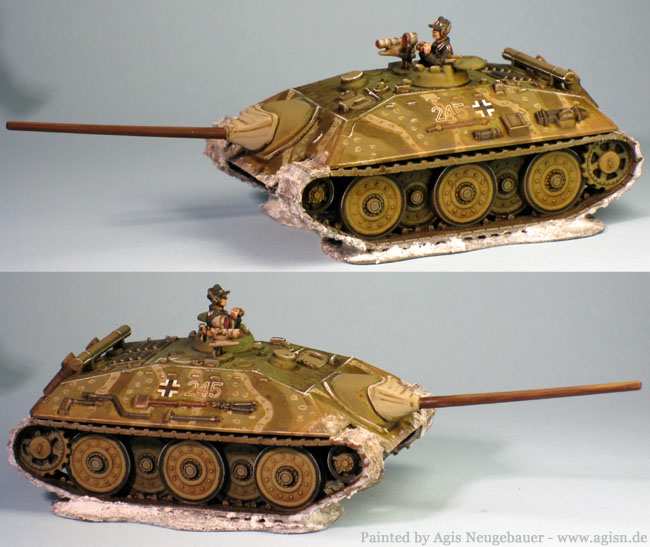 A Pegasus 1:72 E-25 with additional AB crewmen.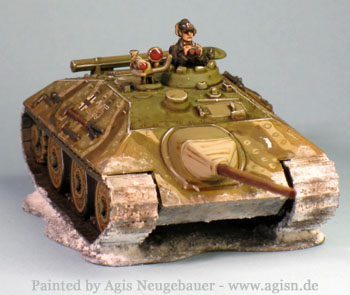 Some CP 20mm metal minis. Stuart Emmett sold some of his 20mm collection. I was lucky enough to buy some of his splendid minis, the minis just needed a rebasing and some highlights here and there by me. 2nd row left mini is painted only by me. IMO our painting style are working well together.

A Dragon 1:72 Jagdpanzer IV with some CP 20mm metal minis.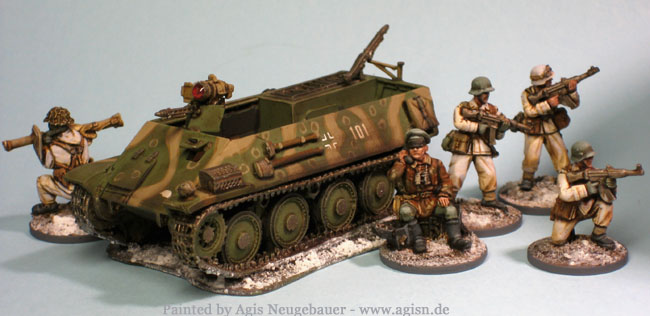 Cromwell 20mm resin Kätzchen with CP 20mm metal infantry minis. Sitting Commander by AB.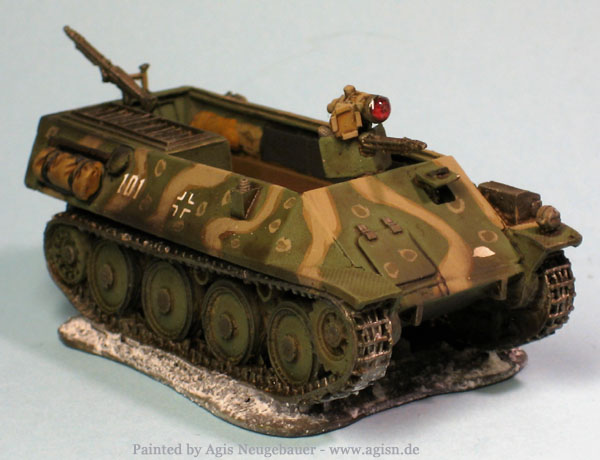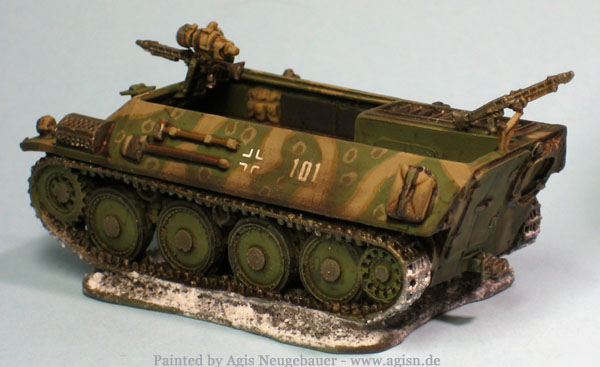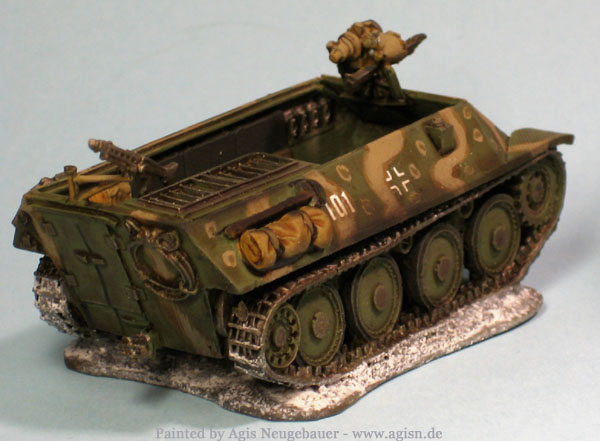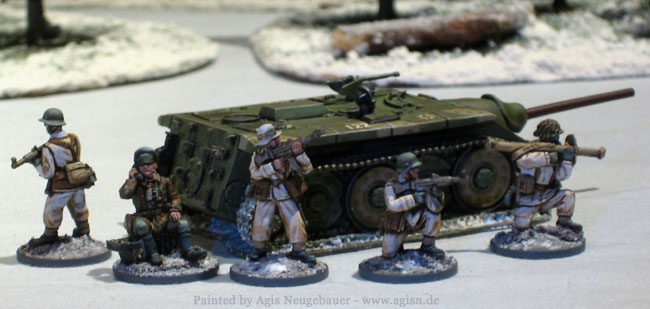 Cromwell 20mm resin E-10 with CP 20mm metal infantry minis. Sitting Commander by AB.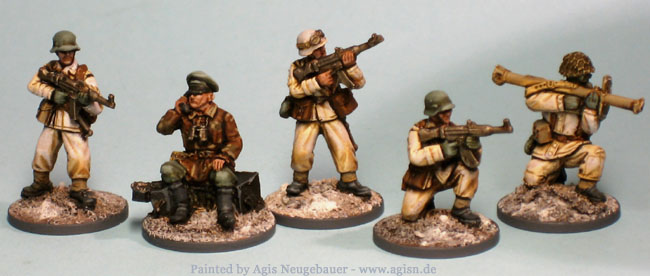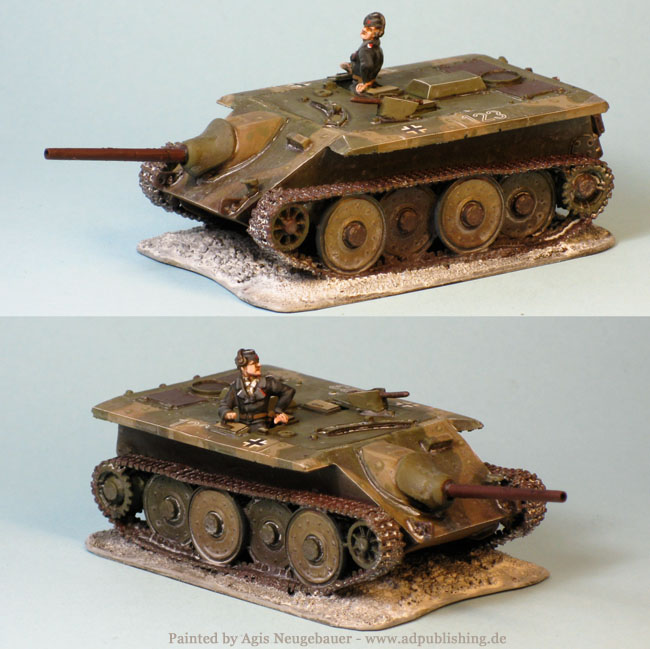 Cromwell 20mm resin E-10 in driving position, Commander by AB.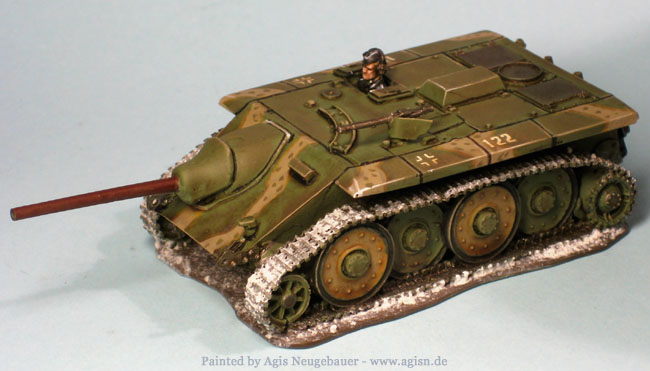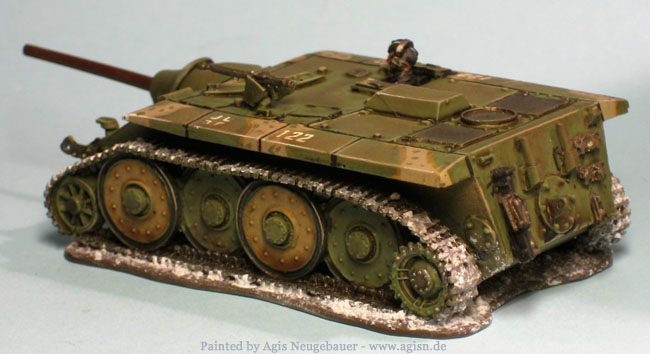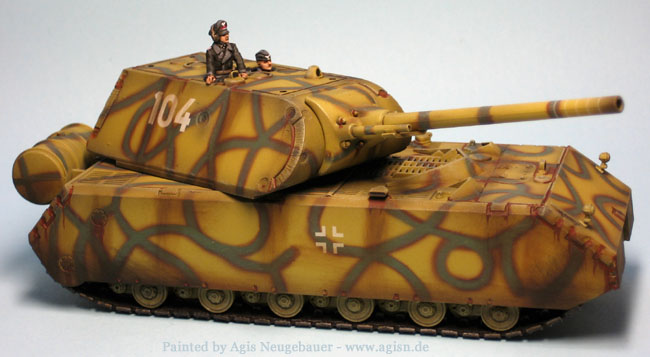 PzKpfw VIII Maus Superheavy Tank - Dragon re-painted and detailed "prepainted" Kit with AB crew.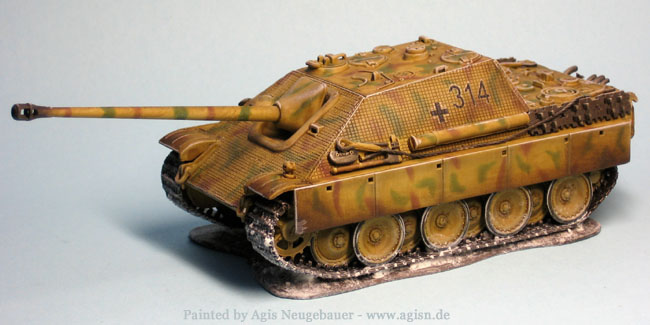 Jagdpanther - Dragon re-painted and detailed "prepainted" Kit.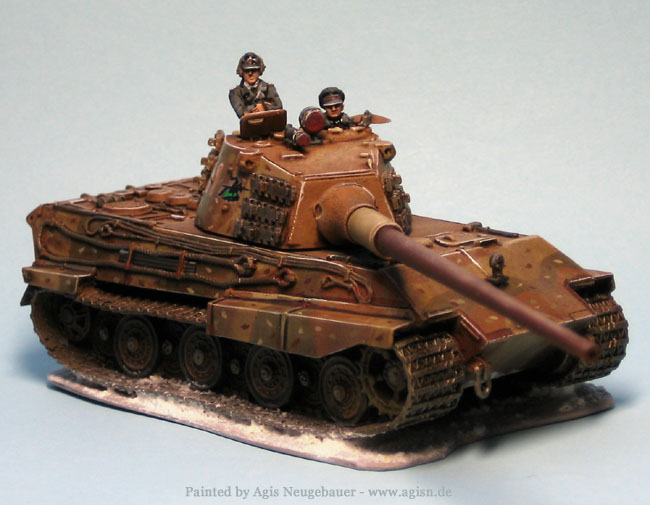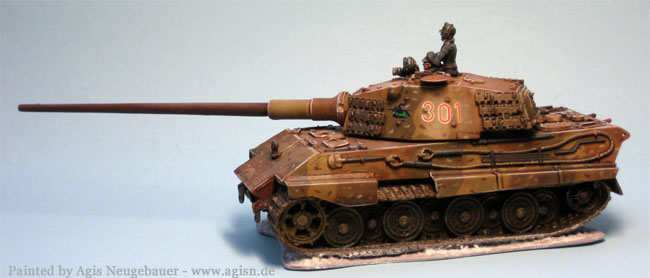 E-75 Tiger III Heavy Tank - Cromwell 20mm resin kit with additional AB crewmen.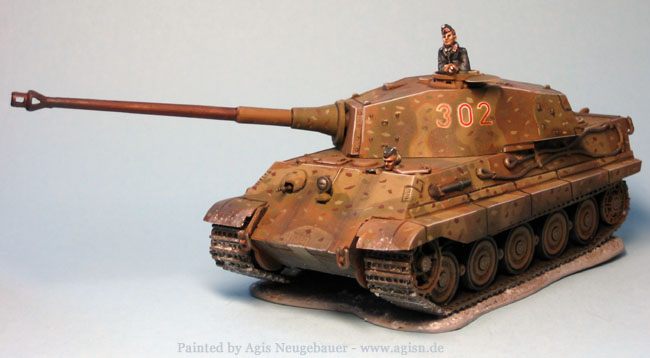 King Tiger - Italieri 1:72 kit with additional AB crewman.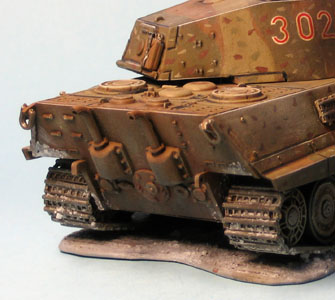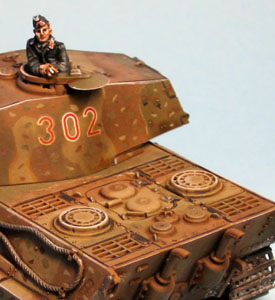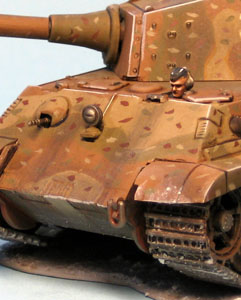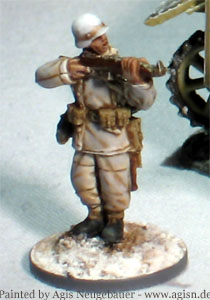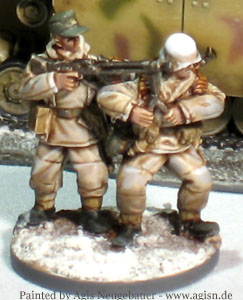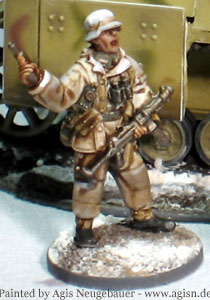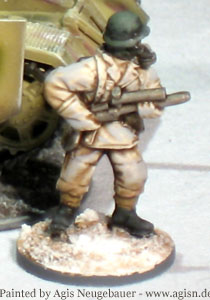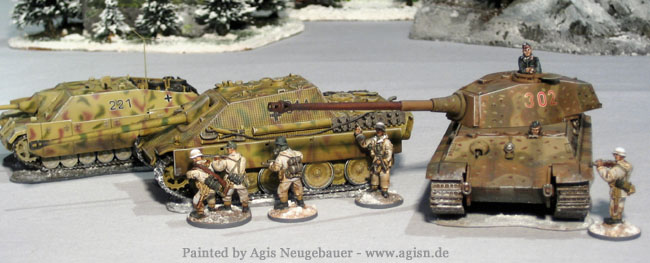 Panzer X Löwe

The resin kit is a model made by a new 20mm manufacture - World at Arms. I added an AB crewman to give you a feel of the size. The company produces nice "What If?" 1945+ vehicles, just to my liking! The vehicles are of high quality, of good cast resin and so far their customer support was splendid. Highly recommended!

King Tiger by Italieri for scale comparison.